Repair Your Smile with Restorative Dentistry Solutions
Dental implants are an excellent method to stabilize dental restorations like dentures, crowns, and bridges. Surgically placed in the jaw bone, implants act like the roots of a tooth, securing prosthetics and eliminating problems that can accompany a loose or ill-fitting dental appliance. After a trusted oral surgeon places your implant, expect a healing time of three to four months. Next, Dr. Best can provide you with beautiful, customized restorations to fully restore function and beauty to your smile.
Dr. Best offers dental crowns and bridges made of the highest quality materials, providing optimal durability and aesthetic beauty. Single and multi-unit crowns and bridges can replace a single missing tooth or two teeth in a row, filling in gaps in your smile and restoring full function to your bite. In addition to all-porcelain restorations, Dr. Best offers BruxZir® zirconia crowns, extremely strong restorations which are an ideal solution for patients who experience bruxism, or teeth grinding.
Endodontics
When the inner canal of a severely decayed or damaged tooth becomes infected, it can cause extreme pain and swelling. With early intervention, an infected tooth can often be saved from extraction using a root canal. Root canal therapy is a largely painless treatment, and can often be completed in a single appointment with minimal recovery time. Once the damaged inner pulp has been removed, a dental crown will be placed to protect the tooth from future damage.
Fillings
Once a cavity is present, it is important to treat it as soon as possible to prevent problems that can be caused by severe decay. Dr. Best offers tooth-colored fillings made of composite resin that can be tinted to match the color of your enamel, so they are virtually undetectable. Traditional silver amalgam fillings may be recommended for restoring teeth that must withstand significant pressure, like molars.
Mouth Guards
Mouth guards are used to provide protection for the teeth and surrounding structures, and a custom fit increases the effectiveness and comfort of these appliances. Mouth guards may be recommended for athletes involved in contact sports, as well as kids and teens who engage in gymnastics, skateboarding, and mountain biking. Dr. Best also offers night guards, which can prevent damage to enamel from teeth grinding (bruxism), and oral appliances to treat chronic snoring.
Preventive Services
Dr. Best offers a full range of preventive dental services to help our patients minimize the need for restorative services in the future. Children can receive fluoride treatments and sealants to prevent cavities, and will also receive instruction during their check-ups to help them establish a lifetime of good oral hygiene habits. A complete dental exam for our adult patients includes a visual oral cancer screening, thorough cleaning, and testing for periodontal disease.
Extractions
There are many reasons a tooth may need to be extracted, including trauma, severe tooth decay, infection, or advanced gum disease. Sometimes a young patient may need to have a tooth removed to make room in an overcrowded mouth, or in preparation for orthodontic treatment. Dr. Best and our staff make every effort to perform extractions with minimal discomfort for the patient, and have years of experience working with children.
Emergency Dentistry
Dental emergencies can happen anytime, anywhere. In the case of an emergency, Dr. Best offers same-day appointments and will do everything he can to accommodate walk-ins with an urgent need for treatment. The phones at our offices are answered 24 hours a day, offering peace of mind for our patients who know Dr. Best takes their dental health as seriously as they do.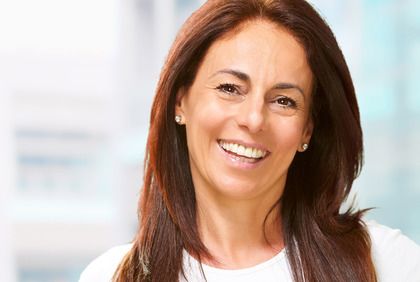 Periodontal Treatment
Periodontal treatment can be an important preventive measure to avoid a range of serious oral health issues. Untreated tartar and plaque can lead to severe gingivitis, loss of teeth, and even atrophy of the jaw bone. Dr. Best includes periodontal exams in his regular dental care plan for each patient, and offers deep cleaning to remove deeply embedded plaque, restore health to bleeding gums, and prevent gum recession.